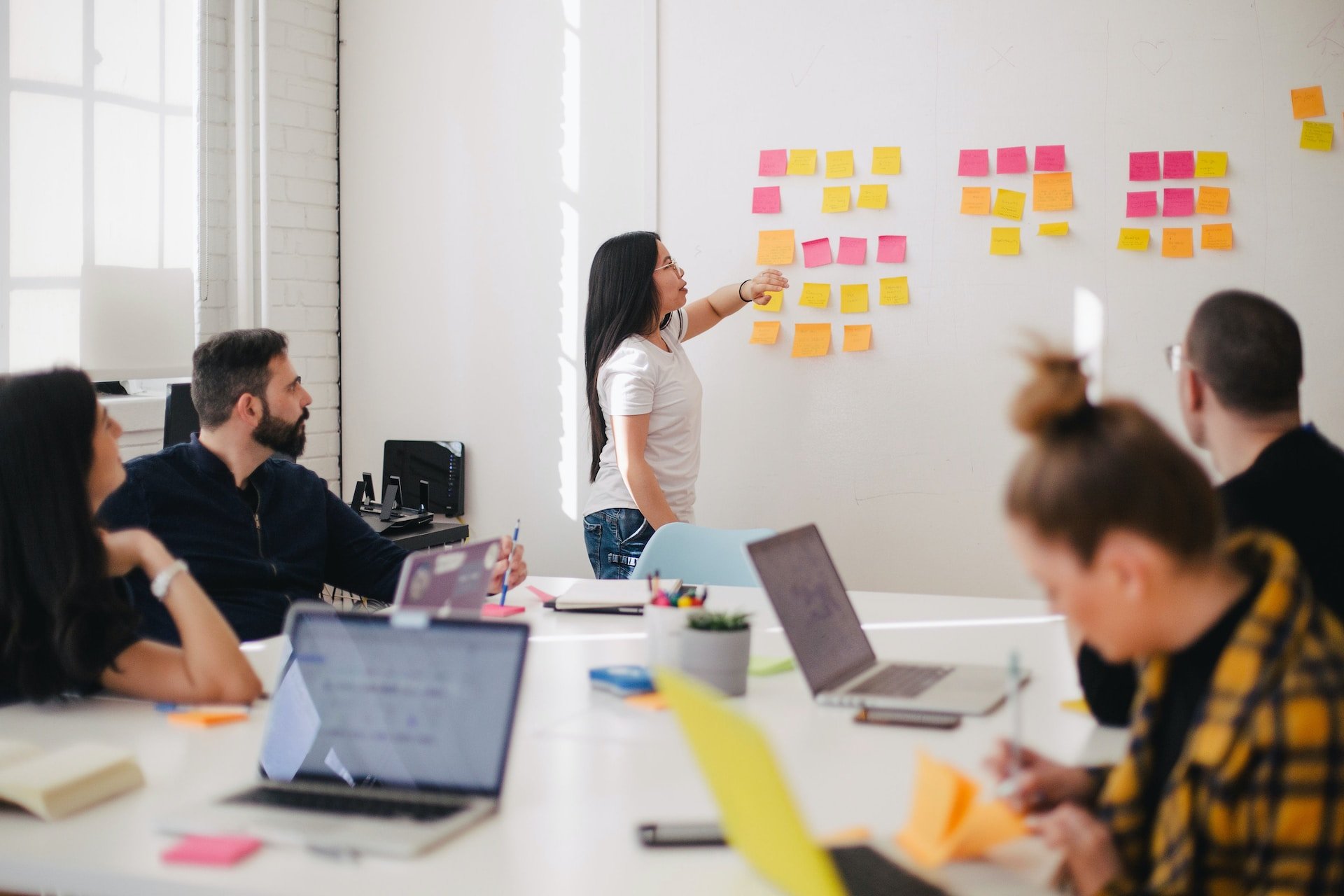 There are endless ways brands can connect with customers, and for every one of those communications channels, there is a host of vendors and agencies to help you reach them. Juggling multiple agency partners while trying to keep up with business demands leaves marketers feeling fatigued and overwhelmed. We see this struggle all the time.
To succeed in today's market, you need to be creative and reach customers where they are, across all channels, from news media to podcasts to social media like Twitter, LinkedIn, Instagram, and even TikTok. It's no small feat. And it's nearly impossible to achieve on your own. Luckily, there's a solution — the expertise of integrated marketing communications agencies.
Working with an integrated agency is the best way to streamline your marketing efforts and reach your goals efficiently. Let's discuss why.
What exactly is an integrated agency?
An integrated agency is a full-service marketing agency that holistically meets all your marketing and communications needs. At Highwire, we've got you covered from:
Market intelligence and evaluation

Media relations and media strategy (PR)

Content creation

Web design and development

Paid social, search, display, and influencer marketing

Measurement and optimization, and more
Integrated agencies know how to tell your story best, at the right time, and through the right channels.
Integrated agencies combine PR and digital marketing
Digital marketing and PR are no longer siloed services. It just doesn't work. Sometimes the two are so interwoven that it's tough to distinguish the difference. Building out a messaging framework should support consistent messaging across marketing and PR. One can't function well independent of the other. Agencies that only focus on earned media will only get you so far. You need an expert who ensures your message is clear and consistent across all touchpoints in the customer journey.
When you silo marketing and PR, you're bound to miss out on incredible opportunities. For example, news coverage makes for compelling content to share on social media — and a lively, engaging presence on social media can help reporters discover your company and lend credibility to your message with the media. An integrated marketing and communications strategy combines digital marketing and traditional PR campaigns for maximum results. The most successful brands have marketing and communications strategies that combine tactics from traditional PR and digital marketing to create comprehensive, integrated campaigns for maximum reach and performance.
Let's look at another way PR and digital marketing partner to enhance your brand's visibility. An SEO expert will try to increase web traffic, conversions and overall search rankings. And one way to help achieve higher rankings is winning backlinks. Enter PR. A strong PR strategy will get your content in front of the right media and influencers, winning you backlinks and amplifying your brand's voice. Digital marketing and PR depend on one another to achieve the best results, it only makes sense to use an agency who can ensure an aligned and integrated approach. Take a look at this case study which details how Highwire supported Twilio as it transformed from a communications platform to a cloud-based customer engagement solution, and met its goals of driving CMO awareness and positioning Twilio as the customer engagement authority.
Benefits of working with an integrated agency
There are several reasons why working with an integrated agency takes your marketing and communications strategy to the next level. Here are a few:
Better communication
An integrated agency meets all your needs. Creating a cohesive marketing and communications strategy can be tough when you're working with multiple agency partners. Integrated marketing agencies can run multiple campaigns and keep them cohesive.
When you have one fast-paced, tight-knit team dedicated to your projects and sharing information, there's less room for miscommunication and error.
A better understanding of the customer journey
Building an effective marketing campaign requires a clear understanding of the customer. An integrated agency understands your ideal customer, how they spend their time, and how they'd prefer to interact with your brand.
When you can identify potential customers who are likely to convert and provide them with the right messages at the right time, your sales will skyrocket. At Highwire, we have a pulse on the trends that influence the customer journey.
Clear and consistent branding and messaging
Consistent messaging is essential for successful integrated marketing campaigns. According to a recent report from Salesforce, 75% of your audience expects consistent experiences across multiple channels. Seventy-three percent say they'll switch brands if they don't get it.
An integrated marketing and communications strategy keeps your messaging consistent across all the channels you use to communicate with customers. You'll build brand familiarity no matter which channels your audience uses. Consistent messaging builds trust with your audience. And trust leads to higher conversions.
More leads
Working with an integrated agency allows you to have a strong presence on multiple communication channels. You don't have to choose between digital channels or more traditional channels.
You have a better chance of reaching your ideal audience. And since your messages are consistent, you're also more likely to convert your audience to loyal fans.
Cost effectiveness
Hiring multiple agencies to handle different aspects of marketing can be expensive. When you work with one integrated agency that can handle all of your needs, you get more bang for your buck. You can feel confident that you're putting your valuable marketing dollars to good use, spend less time and money on admin and agency overhead and more on where it has the biggest impact - your programs
Increased efficiency
Working with an integrated agency increases efficiency since you won't have to spend your time repeating messages or communicating with multiple agencies. You can repurpose content across various channels, saving you time and money.
By working with one integrated agency, you'll save valuable resources and see results in less time, with a higher return on investment.
Access to tools
Integrated agencies have access to a sophisticated marketing stack. If you run your marketing campaigns on your own, investing in digital marketing tools can be quite costly. Working with an integrated agency allows you to have access to more marketing tools for less.
Plus, you'll have experts who know how to use those tools — so you don't need to worry about learning the technical ins and outs.
Common misconceptions about integrated agencies
Maybe you've hesitated to work with an integrated agency because you've heard they're more expensive than other marketing agencies. This might be true in some cases, but if you require the help of multiple specialized agencies, an integrated agency will save you money in the long run.
Have you heard that integrated agencies lack specialized expertise? Rest assured that this isn't the case. Integrated agencies offer teams made up of people who are experts in their niche. You can expect high-quality service across all areas. At Highwire, our team of former journalists, designers and social strategists are looped into the latest changes and trends. We can adapt your campaign as needed for the best results.
Another common misconception about integrated agencies is that they're not flexible. But integrated agencies are nimble. They'll customize their services to meet your business's needs.
Bottom line
The proliferation of communications channels shows no sign of slowing down. Today you might need to reach customers through news stories, your blog, and LinkedIn; tomorrow they might be on Substack, Mastodon, or a completely new digital platform. As technology continues to advance, an integrated approach will become more and more important to ensure that you have a consistent narrative across the entire customer journey.
Engaging an integrated agency is the smart choice if you're looking to streamline your marketing efforts and maximize your results. By aligning earned, owned, social and paid media efforts, an integrated agency creates a cohesive and powerful brand story that resonates with your audience. You can let experts worry about executing your marketing and communications strategy so you can focus on driving the business forward.
At Highwire, we drive award-winning results for high-growth technology companies, disruptive fintech brands, leading cybersecurity firms and emerging health technology companies. We combine our fundamental experience, deep knowledge, and creative insight to turn ideas into action and meet your business objectives. We'll help you build a strong brand identity, craft a powerful marketing strategy, and execute your campaigns across multiple channels. And we're trusted to protect your most important asset — your reputation.
If you want to elevate your brand and maximize your results, get in touch with us.