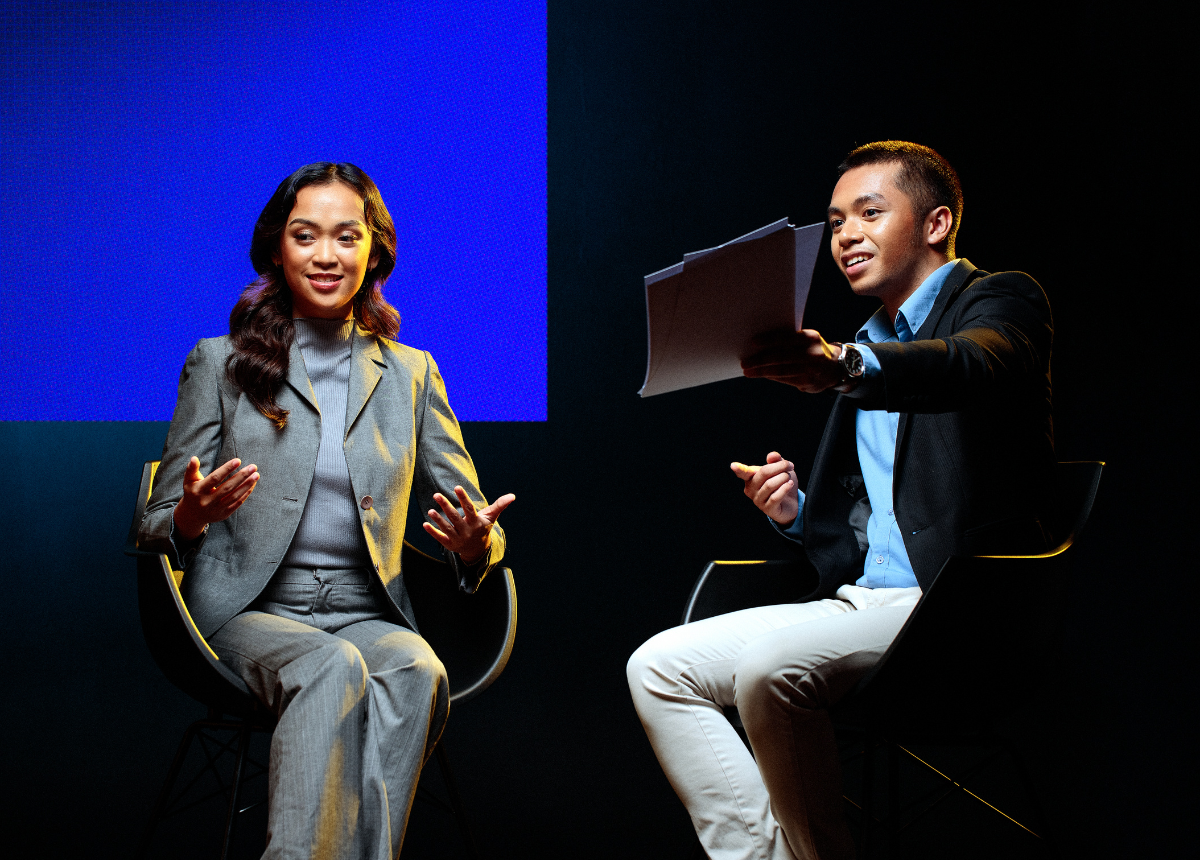 White-water rafting in the morning, rubbing shoulders with NBA champ Andre Iguodala in the evening, networking with top tech CEOs in between — who wouldn't want to be on the "Silicon Slopes" of Park City, Utah for a summer tech conference? FORTUNE combines these attractions with a top-tier agenda to draw an elite crowd of executives, entrepreneurs, reporters and influencers to its annual Brainstorm Tech conference.
Brainstorm Tech's unique industry audience provides a coveted executive speaking and networking opportunity. Securing a place on the conference's agenda is a career milestone for many. Out of reach? Maybe not: Highwire specializes in executive communications, and our expertise and experience have helped many clients land an appearance on the Brainstorm Tech stage.
What is FORTUNE Brainstorm Tech?
FORTUNE Brainstorm Tech is an annual conference whose aim is to "gather the top technology and media leaders, operators, entrepreneurs, innovators and influencers for a dynamic exchange of ideas."
Brainstorm Tech's stage is a highly sought-after trade event speaking opportunity. This year's slate, from July 10-12, included keynotes by leaders from WeWork and the White House. The event also carves out ample time for networking and socialization, both in the conference space and through adventures in the Park City mountains.
How to land a speaking spot at FORTUNE Brainstorm Tech
Getting to know the conference organizers is important if you want to land a speaking slot, as FORTUNE's staff look within their contacts for speakers. Keep in touch with their team to highlight your company's achievements and thought leadership. Highwire can help you connect with Fortune with meetings or participation in other FORTUNE events. Our goal is to familiarize FORTUNE with your company's leadership and subject matter expertise.
Highwire's clients have successfully turned strong relationships with FORTUNE into speaking engagements. We helped Jeff Lawson, cofounder and CEO of Twilio, speak on the main stage at the 2023 Brainstorm Tech in a panel reviewed by Yahoo! Finance.
FORTUNE selected Lawson for this panel to speak about growing Twilio's businesses to global prominence. It's important to note that the invite came after a long relationship between Lawson and Fortune. He put in the work, speaking at other events with Fortune reporters and on FORTUNE's Unfiltered podcast.
But it's not enough to just make your name known. A strong message with a clear viewpoint unique to your business is key to landing a spot on the Brainstorm agenda. You need to come to the table with a story or credible lesson no one can provide.
Highwire client GitLab's CMO Ashley Kramer landed a spot at 2023's Brainstorm Tech, speaking about the future of the tech worker landscape. This mainstage speaking opportunity came after GitLab established itself as a thought leader on the topic. The company literally wrote the book on it and doubled down on its expertise with multiple articles published in Fortune.
Honing your unique message and establishing yourself as a leader in your niche will set your name apart from other executives.
Not selected as a speaker? Make the most of your networking opportunity
Speaking at Brainstorm Tech can mean playing the long game. Even if you don't make the speaker's cut this year, you should still plan to attend Brainstorm Tech and other industry trade events to lay the foundation for future speaking opportunities.
You can also get creative and find other ways to speak during conference programming. Attend breakout sessions and town halls and ask questions during panels. Make sure you engage with speakers and the conference itself on social media, posting your thoughts about the events and sessions you've attended.
Networking at the conference is a great way to make yourself known to FORTUNE. In addition to traditional networking events, Brainstorm Tech also plans mountain biking, bobsledding and hiking trips in the mornings. These trips are memorable opportunities to connect with other executives and Fortune staff.
Nurture those relationships year-round by reaching out to FORTUNE news staff to offer briefings and by participating in other Fortune events. Highwire can help you develop these vital relationships by leveraging connections within our own network.
See you next year in Park City!
Securing speaking opportunities at industry events is one of Highwire's specialties, especially for influential events like Brainstorm Tech. Landing a keynote or panel speaking spot is a special milestone for tech executives, but you can't get there overnight. Invest early in relationships. Speak up during town halls and breakouts. Make sure FORTUNE knows your name and your point of view.
Highwire's approach to executive communications works. We have a successful track record of developing thought leaders and increasing participation at key industry events. We can help you develop your relationships, your brand story and your unique point of view. Contact us today to learn more.